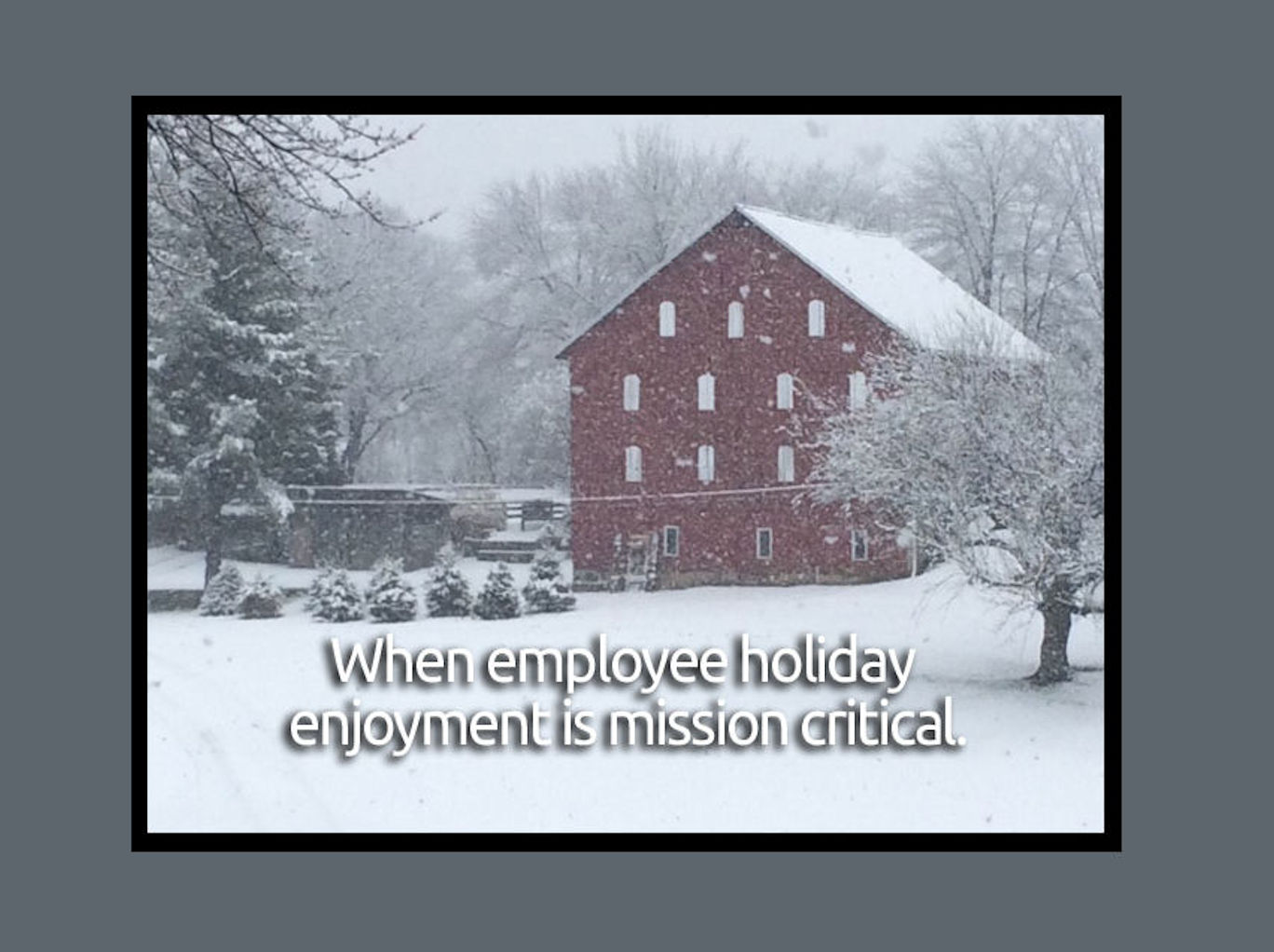 Our Halls are Decked Out and
ready for your Good Cheer!
Looking for a uniquely special venue for a great company holiday event? Look no further than Smokey Glen Farm in nearby Gaithersburg, MD. We will tailor a fully catered country holiday experience complete with all the trimmings on its Currier & Ives-like 91 Acres for any company, institution, or organization – 50,000 events in fact, since 1953.
SMOKEY GLEN OFFERS YOU…
• Event Managers with a wealth of experience.
• A wide range of options that can be tailored to
every budget and need.
• Rustic, heated banquet facility to accommodate from
50 – 300 people.
• Full service catering with creative cuisines.
• 66 years of hosting know-how.
• Close-in to the DC Metro Area on a stress-free 91-acre
parcel of pristine meadows and colorful wooded glades
just 6-miles off of I-270, Rockville, MD exit.
We handle all the details. Call or complete the contact form today to book your tour of our Rustic, One-of-a-Kind, Heated Banquet Hall.